A Musicians Introduction to Schema Markup and Voice Search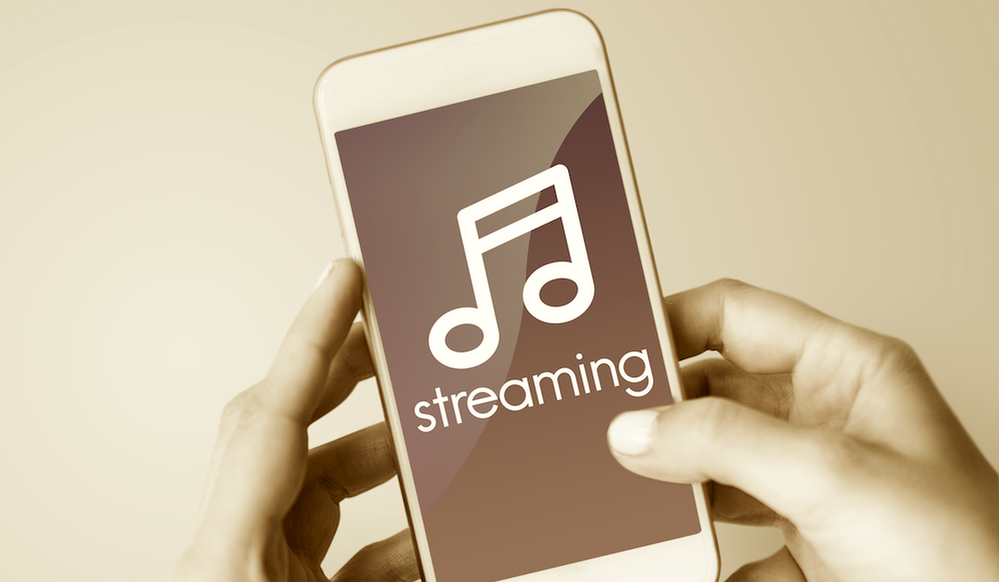 "SEO" is an acronym for Search Engine Optimization, which is the practice of increasing both the quantity and quality of the traffic your website receives. This is typically achieved through organic search results, and there's a number of tactics you can implement to optimize your band's website for search presence. Two additional steps you can take to optimize your search presence include schema markup practices and optimizing for voice search. Let's explore each of these further.
Schema Markup
Adding more programmatic ways of describing site data (eg. schema markup) ensures accuracy of the data across the board as used by search engines. This includes when data is used for voice search results, or in the rich results/Knowledge Panel area (or anywhere else, frankly).
Schema is a markup language that's added to your website and hidden in the code so that only search engines can see it. It's a way of organizing and structuring information on your website so that it connects entities on the internet to each other in a way that search engines can easily understand and make sense of.
Google wants to give users the results they're looking for, so if a site doesn't declare specific SEO or schema but Google thinks the data should exist (eg. to display for an artist in the sidebar), then it will do its best to determine display data on its own. They are pretty smart and getting better at it, however, schema is an opportunity to be really explicit about everything. It removes the guesswork for Google by telling it what you want it to share and display, and allows you to have even more control as to how your search presence is curated in that process.
Schema can also help to provide additional site authority, by associating the site with other social profiles, etc. An example of this is the Knowledge Panel.
A Knowledge Panel is especially useful during the Discovery and Exploration phase of the Fan Journey. This is because it collates all of your relevant information in the sidebar - an image, bio snippet, your website, streaming sites, social platforms, tour dates, and merch. It can help potential or new fans get to know your band even before they click on any of the links because they can see a broad overview of how they might connect and engage with you further.
Here's an example of what a populated artist Knowledge Panel looks like to the user.
While the most important aspect of schema markup is to ensure that you focus on your own site, you can also use other platforms - like Spotify, Bandsintown or YouTube to support your schema by linking back to your site in your profile on that platform. This tells Google that the platforms are connected.
While there are Structured Data Testing Tools that allow you to add basic schema to your website, if you're not coding savvy then we recommend that you consider hiring a developer who will be more familiar with the MusicGroup Markup, the SameAs Markup, Music Album Markup, and Event Markup. Alternatively, Bandzoogle is one of the few musician-centric website hosting platforms that offer schema markup built into the code of the templates.
MusicGroup schema markup essentially tells Google that you are an entity, specifically an artist or band, whereas SameAs Markup is a list of social profiles which Google recognizes - it helps you to add your social icons to your knowledge panel. Whereas, MusicAlbum Schema Markup allows you to add schema markup to the music you host and share on your website and Event Schema Markup helps you to get your tour dates and show info to appear in SERP's (Search Engine Results Page). However, there are multiple coding combinations in each markup depending on the search term (Dillon Francis, Dillon Francis Tour, Dillon Francis Tour Near Me, Dillon Francis Tour October Los Angeles and so forth).
While there are generators for some of the more basic markup, schema markup of this nature for musicians often requires coding skills. Unless you possess these skills you would likely look to outsource the coding with a developer. Ensure you find someone skilled in schema markup and MusicGroup markup especially as it will help keep your costs down. You should also anticipate that you'll want to have your developer redo coding on key pages (eg music or touring) every time you have a new release or announce a run of tour dates.
Voice Search
In 2020 Google shared that more than 50% of their US-based users use voice search on a daily basis and predominantly to listen to music. This is a statistic that is sure to have grown. As such Voice Search presents a huge opportunity for not just content marketing, but for music marketing (search, creative, and strategy) in general and it's important that artist teams have an understanding of the capabilities of the space.
Let's explore some of the creative campaigns which have utilized search.
U2 created a track-by-track commentary for their albums, in partnership with Amazon, where it was made available on Echo devices. The promotion, which featured content such as interviews and live performances from the band, was made accessible to users on any Alexa-enabled device or app by saying the phrase "Alexa, play the U2 experience".
Paloma Faith promoted an Alexa Skill app. Not only could partners listen to her discography, but Paloma sung lullabies and told bedtime stories, alongside acappella versions of her songs to help parents put their babies to sleep.
Ever wondered what it'd be like to have Blake Shelton waking you up? With his Alexa alarm, you can find out. It's less dulcet tones and more in the vein of his unique comedic abilities, but if you're game you can rise and shine to Blake Shelton telling you how he's already been working while you're still in bed sleeping.
While there are tactics you can implement at a basic level to improve your voice search compatibility (such as tagging your tracks with all of the basic information like artist name, song, album name, writers, producers, etc), this is where schema markup can become all the more relevant.
Consider how an initial voice conversation with AI might flow. You might ask the name of a song, and be told both the song name and artist name. This could lead you to query more about the artist, and the AI might share with you a short bio blurb on the performer. From there you could ask the AI to play more music using Spotify, or alternatively to share with you any reviews on the artist's live performances. Like what you hear? You could prompt the AI to share tour dates coming up in your local area and potentially make an online purchase to secure tickets to the show. Schema markup will help you code specific and canned responses to all of the possible question scenarios a fan might pose, and in doing so allows you to hands-on curate exactly how that conversation might sound and feel.
However, there are only so many things you can do to prompt your fans to use voice technology on their own. In fact, this is why artists such as U2, Paloma Faith, and Blake Shelton have come up with such creative avenues for sharing their music and brand via voice search. Google their campaigns to see what they have done.
Such creative approaches often require substantial budgets, however, so one thing you can do yourself is to encourage voice search on your socials by creating posts that show your fans how they might use voice search. For example, if you've been featured on a playlist then make sure you promote it on socials with a video of you saying "Hey Siri, play '<insert playlist name>'.
While budget can be a valid and real concern, Schema Markup can be a valuable interim step towards curating your Voice Search presence because it has a significant impact on not just SEO but also voice search devices. Because of the way Schema markup organizes and structures information you're providing Google with a clear roadmap it can use to share information about you in voice search, and deliver users to your content.
Author Bio: Dayna Young has 15+ years of global experience in music, entertainment, and leading creative teams to success. She is the Founder of Fred & Augustus, and an expert in music marketing and digital artist development. Ultimately, what gets her up in the morning is the knowledge that she's creating opportunities for artists.
Sign up for our Newsletter to receive more client and artist news, plus insights and tools just like these.